Why is Poker So Popular?
Posted on 07 July 2022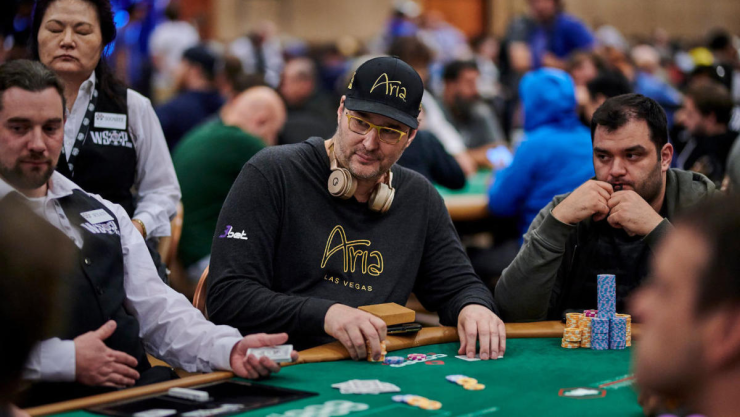 Top 5 Reasons Why Poker Is Preferred by Many:
Have you ever heard a friend ramble about poker? Or do you have a family member obsessed with the game? Do you often wonder what's so good about it?
Of course, these questions are for those of you who are not that familiar with it. But for those who have tried playing it, I'm pretty sure you know why.
The game is challenging. Let's admit it. At one point or another, we all love to take on some challenge. And if that's what you're looking for? Then poker's gonna get you some real action (not literally, though). To win the game, you need to have wits and bits of luck. You need to outsmart your opponents and know when to attack. You will need to have your own strategies to avoid losing. This allows you to really put your skills in action.
Highly social. Unlike other card games that you can play by yourself or with just one opponent, poker allows you to go against several people at once. Normally, a table consists of 5 players or more. While playing the game, you can interact with them, socialize if you must, or even talk to them. It somehow helps you learn how to properly engage with other people under different circumstances.
Makes a lot of money. Any type of gambling promises lots of money, including poker. But don't be deceived. Although there are big rewards waiting for you at the table, the risks are also high. In this game, you are not guaranteed to win every hand. But if you have the opportunity to win the pot, you have to go for it. It takes a lot of experience, practice, and luck to get major winnings by playing the game, but it's highly possible to get rich because of it.
Versatility and variations. With poker, you will never get bored. There are so many variations of the game that you can jump from one type to the other in case you ever get bored with your main variant. For instance, if you are tired of playing No-limit Hold'em, you can easily switch to Omaha games, if you know the rules. Plus, the game can be played personally or virtually nowadays.
Bottom line is that different people play poker for various reasons. Some do it for fun, others do it for money, while others simply want to showcase their skills. Whatever your reason for playing is, it's important to always remember to know your limits. Only bet what you can afford to lose so you don't end up with a mountain of debt over poker. And most especially, enjoy while playing!