Poker Strategy: Your Guide To Increasing You Win Rate in Poker
Posted on 26 June 2022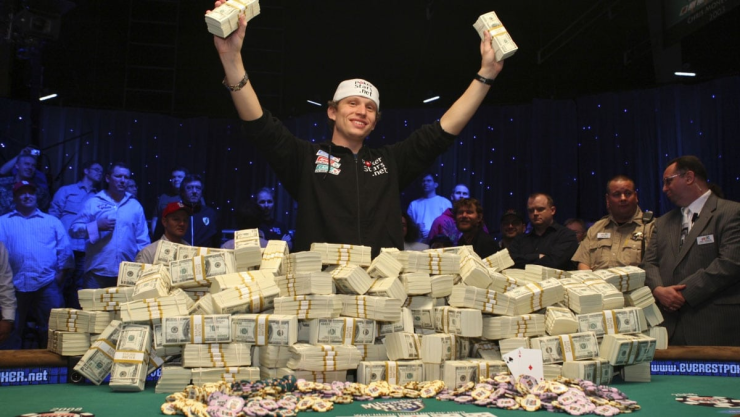 Some people are so lucky, that they'd be able to gamble without proper skills. But it doesn't happen every day. And definitely not in poker. Lady luck won't be by your side 24/7.
While there's an element of luck in poker, what you really want to do is increase the odds of winning in poker, and it takes SKILLS. So, it's about time you develop some game strategies you can use in every match.
The thing about poker strategies is that there is no set of strict standards to follow. It's more of a personal thing. Whatever works for you might not be effective for other players, and vice versa. So, it's best to find the techniques that will help showcase your full potential.
On the other hand, you still need to STUDY the game if you want to be successful on the felt. You need to know the ranges, how to use position, how to identify the player type for maximum exploitation and so forth.
Sounds hard? Definitely not. With the right amount of practice and dedication, you'll have your own game plan for success.
How To Increase Your Odds In Winning Poker
Some people think poker is gambling, but, with the right skills, you will most likely have a better chance of pulling off a major win compared to those who rely solely on luck.
Here are some poker strategies to help you win more hands:
Master at least one poker variant. You should know by now that there are several variations of this card game. Though it is good to know most, if not all, mastering them one at a time is the best way to go. By knowing your game, you will gain more confidence. It's effective in calming your nerves every time you're in a match, allowing you to focus better.
Learn the art of bluffing. Sometimes, you will have to learn how to deceive your opponents into thinking you have better cards compared to them. But, this one takes a lot of self-control and practice. If you plan on bluffing, you should know when is the best time to do that. If you are reckless in doing so, you might just end up losing more than what you bargained for.
Know when to fold. Folding in poker means you concede in that particular hand. But it doesn't mean you don't get the chance to redeem yourself for the rest of the game. In fact, many professionals encourage you to fold if you're unsure whether you have good cards or not. If you've played long enough, chances are, if you're in doubt, it means the possibility of winning is low. Folding at an early stage will save you from major losses.
Study your opponents' moves and expressions. It's very important to observe how the other players act on the felt. It will give you a great advantage if you are in a late position (seating arrangement) because you get to see how your opponents react to each card dealt. It will give you a hint on how to counterattack them, increasing your chances of winning.

Play with a light disposition. You know very well that poker is a combination of luck and strategy. If you want to attract positive energy when playing, avoid sitting on the table when you feel anything but "in the mood". Having a proper disposition will bring in positive vibes, and could possibly invite lady luck (not scientifically proven, but it does help). You have to condition your mind before entering the match so you can fully focus on your strategies.
So, do you think you are now ready to crush some poker hands? With the tips shared above, it's pretty obvious you'll be taking home a big pot each time you play.
Final tip is to really take the time to study how to play No-Limit Hold'em. I personally recommend BlackRain79's brand new course Elite Poker University for beginners and advanced enthusiasts alike.
May poker Gods be with you on the felt!