Is Poker Legal in Canada or the US? Know the Truth Before Playing!
Posted on 09 August 2022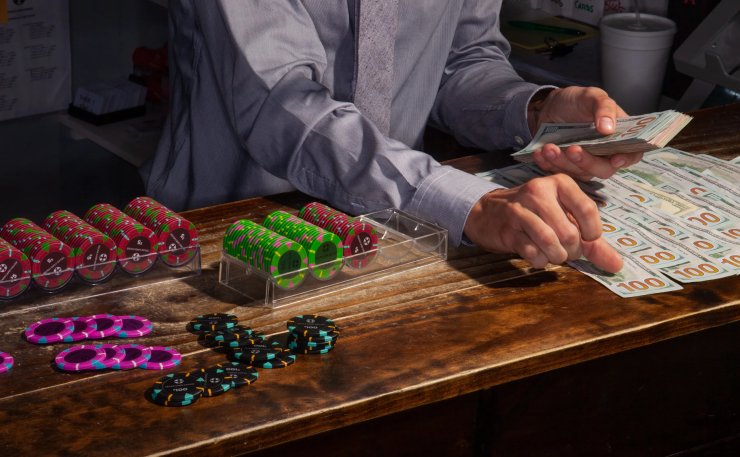 Is Poker Legal in Canada or the US? Know the Truth Before Playing!
If you plan on going to underground poker rooms, then you should probably be cautious and choose them wisely. (For example, the Toronto Poker Game room is secure in terms of location, clientele, and overall security.)
Let's discuss some of the things you need to know before playing No Limit Texas Hold'em Poker.
Things To Know Before Playing Poker for Money
Playing card games for fun without the involvement of money isn't questionable. If you do it just to pass the time, then all is good.
But once it involves betting monetary resources, there is some set of rules you need to follow just to be on the safe side of the fence.
Here are some things you need to consider before playing on the felt for money:
No Limit Texas Hold'em Poker is a game of skill.
In some US states, playing poker is legal because their laws take it as a game of skill rather than a game of chance (gambling).
In order to win poker, you will need to rely on your abilities rather than blindly trusting lady luck. However, not all places accept it that way.
On the other hand, you can play the game without issues in Canada's physical poker rooms. Some can play in private and virtual poker rooms as well.
Since different countries/states have different laws, the age requirement differs as well. For example, in Canada (except in Alberta, Quebec, and Manitoba) you need to be at least 19 years old to play in casinos.
In the US, it is different depending on the state you are in. Some require you to be 18, others 19, and a few 21. In some of the most conservative US states, it may be illegal to play the game, in fact.
So if you want to play the game for money legally, it's best to do some research on the age requirement beforehand.
Operating license of the host.
If you're really concerned about the legality of the poker room you are playing in, it's best to check whether your casino or club operator is licensed to conduct these activities or not.Most of the time, they are given permits to carry on with these things, but there are others who don't have that privilege.
Ever heard of underground poker? These are clubs and rooms that operate games that go against the local gaming laws of the region. In Canada, they have laws against underground gaming operations like this which could potentially indict the host/players, but it's certainly nothing crazy like Molly's Game or gangsters running the game.
Usually it's just nice people providing poker services for the community. The good news is that there are several legally licensed poker clubs in Canada where you can play.
(I've already mentioned the Toronto Poker Game. This club is openly on the internet, has security, and never had issues with the law.)
Now that you know what to consider before playing poker, you can safely search for the best poker rooms to play in. Just make sure you are of legal age to avoid serious sanctions and penalties when spotted by authorities.
Happy grinding!