How to Make a Living Out of Poker
Posted on 25 November 2022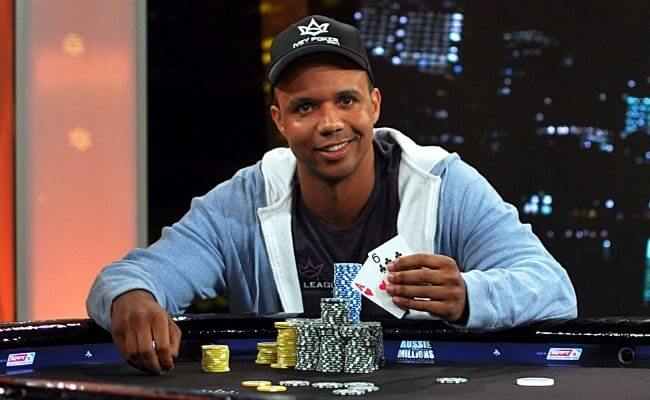 How to Become a Professional Poker Player
Becoming a professional poker player isn't something you can take lightly. If you want to pursue a career in poker, then you have to be ready to sacrifice some of the things you have grown accustomed to having.
Contrary to popular belief, transitioning to a full time no limit texas hold'em poker career is not a walk in the park. But the thing is, once you get the hang of it, you'll see how greatly rewarding it can be.
Now, here are some tips for becoming a professional poker player today.
Know the game and its rules.
This is an obvious point. You are probably aware that there are several variations in poker. If you want to become a professional, then you can start by choosing a variant that you think you are good at or the one that you think you can stand playing for a long time. A very common choice is No Limit Texas Hold'em.
Once you already have a variation in mind, take the time to study its origin, understand how it is played, and keep the rules in mind and heart.
But, it doesn't mean you have to stick to that game alone. Many professional players promote exploring other variants since it's the only way for you to know which one will suit you best.
Prepare your bankroll and manage it well.
This is crucial, especially if you're new to poker. No one becomes a professional without a bankroll.
No matter how small (some legends started with a $50 fund), you need to have at least enough money that you can spend to play poker for real money, and rebuy a few times if necessary.
There are online poker rooms that don't require much initial deposit, so that's a good place to start building your bankroll.
Once you have established a sizeable bankroll, it's best to move to higher stakes and play in physical poker rooms where you get more exposed to other players and gain new experiences. Haven't heard of any poker games around you? We've got one.... Toronto Poker Game!
The only thing you need to remember is to never let your bankroll go negative. Know your limits and always play smart to avoid major losses. There's always another session to make it back. That being said, the mental game and tilt control in poker is crucial.
The key to getting the best skills, not only in poker but in general, is to never stop feeding yourself new knowledge. It's important to always keep learning because there are just so many things to know in poker. On top of this, grinding and putting in the hours will familiarize you with the scene and diffferent hand scenarios you run into.
Your foolproof strategy today might not be as effective tomorrow. It's important to always observe other players and reflect on your own moves. This will help you formulate more winning techniques that will make you achieve your goal as a professional player.
Elite Poker University is a great place to start learning, and Toronto Poker Game is a great place to start playing!