How Much Bankroll is Needed in No Limit Texas Hold'em Poker?
Posted on 01 February 2023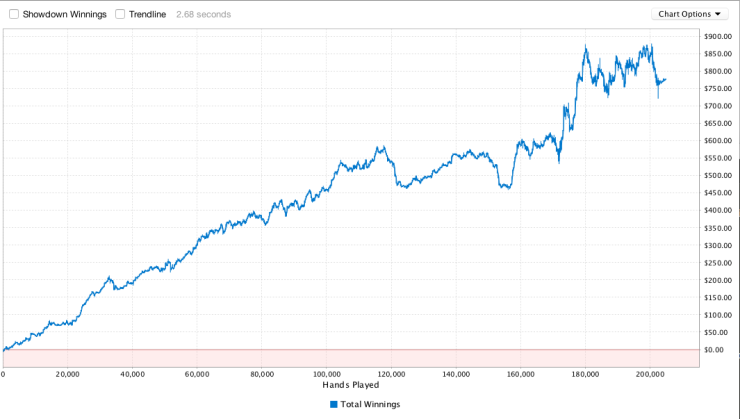 So, you're wondering how much is a decent start-up bankroll for your poker career - you better read on to find out!
Top 3 Considerations When Playing Poker Professionally
There are no set rules as to how big your bankroll should be when you play poker for real money. However, you need to understand that the required financial capacity depends on the type of games you play.
Here are some things to consider before betting your money on poker:
Assess your financial capabilities.
Not all of us are born with riches, and even if you are wealthy, it's important to really assess how much of your funds you are willing to devote to poker. Although it seems good to go all out when it comes to your chosen career, don't forget that poker is still gambling and it's not always gonna be happy nights.
Before you even start your professional poker journey, you have to decide how much you can afford to lose, and that's what you should only invest in the game.
Choose your preferred stakes.
In no limit texas hold'em poker, you can go microstakes, mid-stakes, or super high-stakes. If you have a sizeable bankroll, then no one would question you every time you play high-roller events.
But, if you have a really small bankroll, the best way to go about this is to patiently grow your funds by playing microstakes regularly until the build-up happens.
Don't consider everything you have as part of your bankroll.
Starting a no limit texas hold'em poker career is not a walk in the park, especially if you are not loaded with a sizeable fund or if you don't have enough experience.
As a rule of thumb, never consider everything as part of your bankroll. You have to set aside only a certain percentage of what you have for poker. This way, if things go south, you will have some sort of backup.
No one said you have to automatically go big when entering the professional poker scene. In fact, many popular poker players started with very little money.
Some even had only $10 invested in a virtual poker website, but managed to make it grow big over time.
The point is, you can start with whatever you can afford. If you have the right skills and the right mindset, then you'll eventually end up getting those big pots in the future.
However having 30 BBs to 50 BBs will REALLY help to not play scared money, and actually focus on the game.
Treat yourself as a professional.
If you don't start/stop treating yourself like a professional, you will likely develop bad habits, might not study, and all of this will likely result in poor bankroll management. And if you do, you will tilt away much of your hard-earned profit.
Remember to treat yourself like a professional, and treat poker like a business/job.
No limit texas hold'em poker is a skill with a luck element, and it's always wise to think about the financial rewards and consequences that can come with it. If you want to avoid major losses, make sure you know bankroll management by heart. And actually stay disciplined with it.
Happy grinding at Toronto Poker Game!